We're a group of passionate individuals, motivated to keep you moving and active.  Getting you back on-track and feeling good is our goal.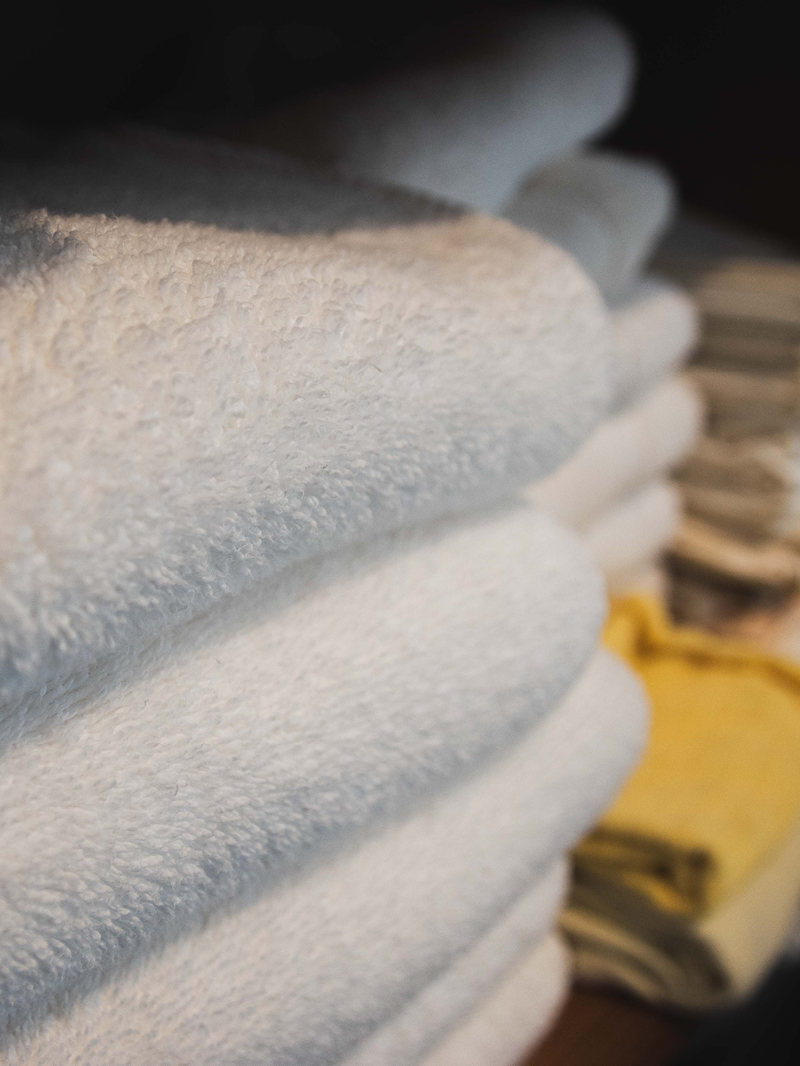 A modern, elegant facility made just for you…
The importance of preventative healthcare is becoming increasingly apparent as our population strives to achieve healthy aging. Twenty-nine years of providing diverse physiotherapy services speaks to our commitment to patients, their families, and the community at large in embracing this proactive approach to care.
Our facility is a clean, modern, and inviting environment. In this group practice setting, we have physiotherapists and registered massage therapists working together under one roof. In addition, we often collaborate with a number of community partners to provide our clients with a truly holistic approach to care.
We would love to see you today to map out a health and wellness plan that is tailored to your health history and individual goals! Thanks for checking us out!
Our Mission
"To make available to you the resources you need to live a healthy, active, and long life, and in doing so, ensure that your experience at the clinic is as pleasant and educational as possible."
Our Mission
"To make available to you the resources you need to live a healthy, active, and long life, and in doing so, ensure that your experience at the clinic is as pleasant and educational as possible."
Cras id velit metus. Pellentesque malesuada maximus ligula. Aenean quis ipsum sed neque dapibus posuere.
Cras id velit metus. Pellentesque malesuada maximus ligula. Aenean quis ipsum sed neque dapibus posuere.
Cras id velit metus. Pellentesque malesuada maximus ligula. Aenean quis ipsum sed neque dapibus posuere.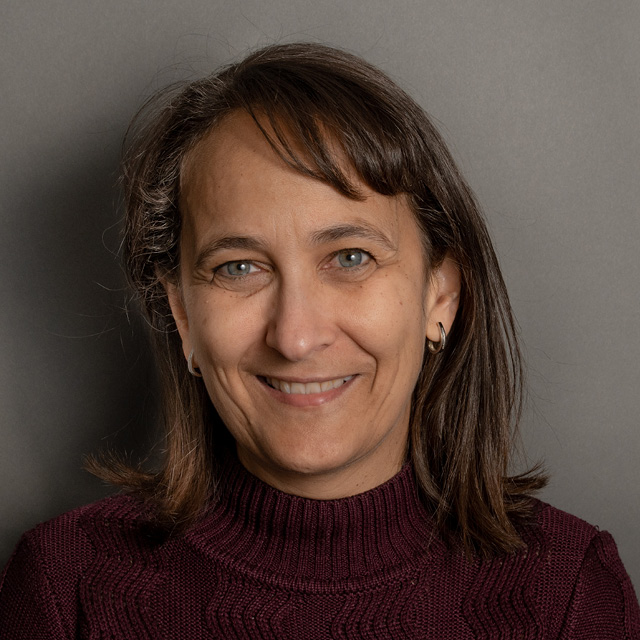 Trish Brunelle
BHSc (PT) Registered Physiotherapist
Trish Brunelle has been a Registered Physiotherapist for 29 years. She started her career in Mental Health Services and this experience taught her the valuable skills she has needed to work with a variety of people. After moving to the small clinic setting, Trish has sought out new knowledge at every turn and this has led her to study a variety of areas including Women's Health, Pelvic Health, Visceral Manipulation, Craniosacral Therapy, Acupuncture and Orthopaedics. With a particular passion for Pelvic Health, Trish has travelled to California, Vancouver, Reno and extensively throughout Canada, to learn techniques that will further her patients' health goals. She is trained in Hypopressives (also known as Low Pressure Fitness) and Pfilates, both of which are innovative pelvic floor techniques. While receiving treatment for pelvic health issues, you can be certain that education will play a strong role in your care. Trish has been a runner and has done many distances including 4 marathons. She has recently found a passion for her stand up paddle board and is looking forward to snowshoe season.
CREDENTIALS:
Hypopressives (Low Pressure Fitness) Level 1 and 2
Pelvic Health Solutions Level II and III
Pelvic Girdle Pain & Pregnancy and the Pelvic Floor
Advanced Pfilates
Pessary Fitting
Physio Doula
Visceral Manipulation Levels 1-4
Uro-Sante Pelvic Floor Exercise Training Level I & II
Bellies Inc. Certified
Rost Certified
Antony Lo's Bulletproof Your Core & Pelvic Floor
Julie Wiebe's Piston Science Level 1 & 2
Manual Orthopaedic Physiotherapy
Rock Tape Doc
Acupuncturer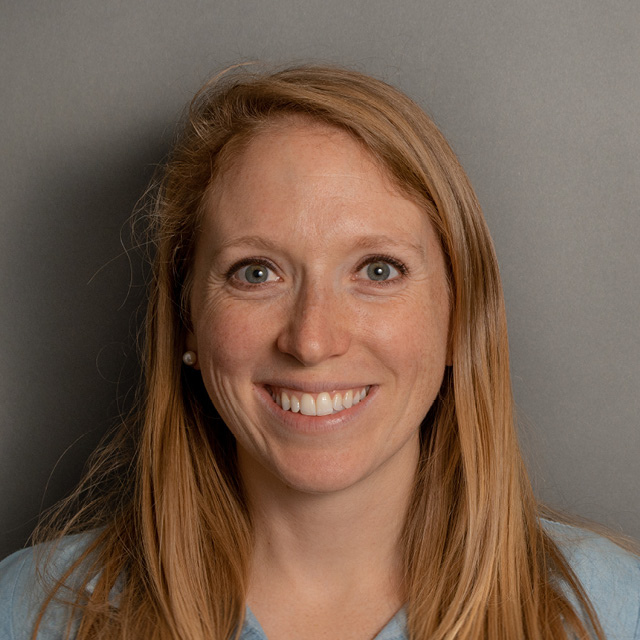 Kaley McKay
MScPT, MSc, BHSc Registered Physiotherapist
Kaley started her career as a Registered Physiotherapist in 2013, prior to which she completed a Bachelor of Health Sciences and a Master of Medical Science at McMaster University. As a physiotherapist, Kaley strives to put the power in her clients' hands, providing them with the knowledge, tools, and resources needed to achieve their health-related goals. A nerd at heart (according to her husband), Kaley never passes up the opportunity to learn: orthopaedics, sport medicine, women's health, pelvic floor physiotherapy, and persistent pain are some of her favourite key areas of interest.
When not at the clinic, Kaley tries to create as much balance in her life as possible. Growing up in Northern Ontario, she developed a great love for outdoor adventure, small-town living, and of course, hockey. After years of playing competitive ice hockey and ball hockey, she now enjoys training for triathlons, practicing yoga, and exploring the great Canadian outdoors with her hubby and their energetic springer spaniel, Lucy.
CREDENTIALS:
Acupuncture Canada Levels AA1 and AA2
Diploma of Advanced Manual and Manipulative Therapy, Levels I-III
Pelvic Health Solutions Levels I-III
Use of Pessaries for Pelvic Organ Prolapse
Antony Lo's Bulletproof Your Core & Pelvic Floor
Julie Wiebe Piston Science
Pelvic Girdle Pain & Pregnancy and the Pelvic Floor
Pediatric Incontinence and Pelvic Floor Dysfunction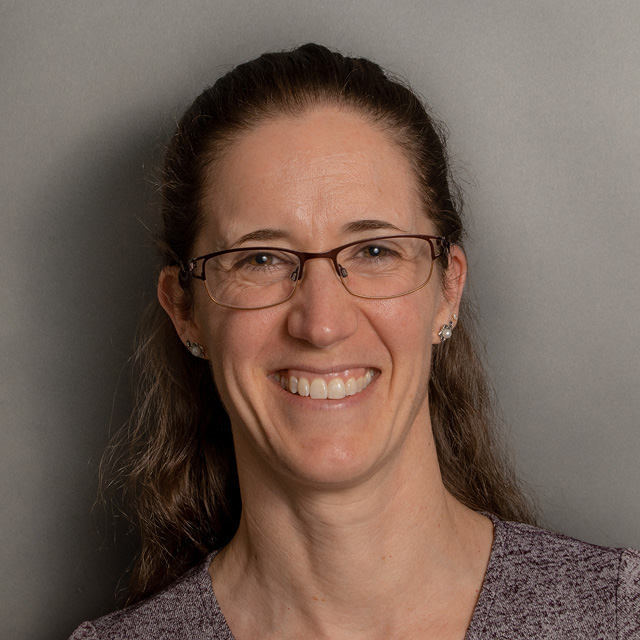 Laura Clark
BScPT, BKIN (Hons)
Laura graduated from McMaster University in 2011 with an honours degree in Kinesiology, and from Queen's University in 2004 in Physiotherapy. After living, working, and travelling in Europe for a few years, she returned home to develop her career and put down some roots; what a journey it has been so far! Laura has worked primarily in a small orthopaedic clinic setting over the last 14 years, with a focus on manual therapy, education, and exercise. She has been privileged to work with clients of all ages and abilities; collaborating with many members of the health care community in the process. She has continued her education along the way, participating in many post-graduate courses. She feels that most important part of what she does is to pass on this education to her clients, so that they can be empowered to find and use the tools they already possess to be an active participant in the healing process. She has a strong belief in physical activity and preventative medicine, and tries to help clients improve their overall health, while working to manage the specific issues presented at the time of their visits. Laura developed an interest in pelvic health physiotherapy through conversations with her midwives during pregnancy, and has made this area her top focus for learning and development since 2016. She is amazed at the impact of pelvic health care on the lives of her clients and their families, and is striving to fill her toolbox to help people optimize their overall health!
Whilst not in the clinic, Laura spends as much time outside and active as possible with her service dog in-training, Henry, who has quickly become the clinic's mascot.
CREDENTIALS:
Non-Internal Introductory Pelvic Health Course
Pelvic Health Solutions Level I-III
The Psoas Muscles and the Pelvic Floor
Pregnancy, Pelvic Girdle Pain and the Pelvic Floor
Paediatric Incontinence and the Pelvic Floor
Diploma of Advanced Manual and Manipulative Therapy Levels I-III
Mulligan Mobilisation and Movement Therapy (Upper and Lower)
McKenzie Method of Mechanical Diagnosis and Treatment Part A
Advanced Physical Therapy Education
Institute Courses: The Lumbar Spine, The Shoulder Complex, Pilates in Rehab Kinesiotaping Level I-III
Soft Tissue Release Training Workshop Reconditioning Level I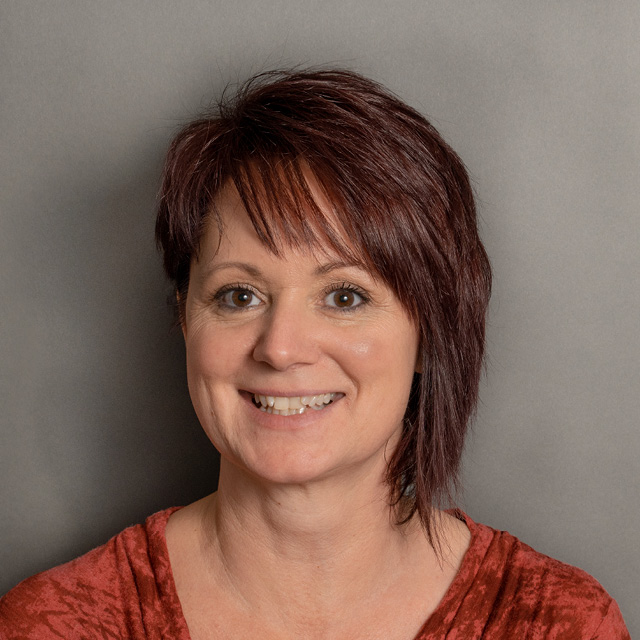 Cyndi Anderson
Office Administrator
Cyndi joined our team in February 2017. She is the friendly face of the clinic. Cyndi is an innovative thinker and problem solver who keeps all of the therapists organized and the clinic running smoothly.
Cyndi has provided numerous years of administrative support, mostly within the Aerospace Manufacturing field, but a lifelong desire to assist other within a clinical setting persisted. Cyndi decided to continue her education locally and in 2016 she received her Medical Office Administrator Honours Diploma. During her studies she enjoyed a clinical placement as a student Unit Clerk on the Paediatric Unit at South Lake Regional Health Centre.
A lover of the warmer climate, Cyndi enjoys exploring the outdoors, camping, fishing and roaring bonfires with family and friends.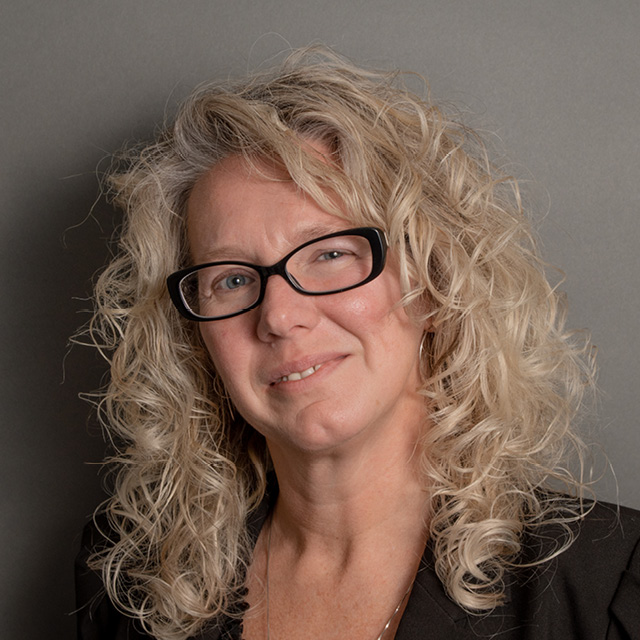 Maggie Mowry
Administrative Assistant
Maggie joined the team in October 2019 and brings 32 years of customer service experience to our clinic. Her smile and her infectious laugh can be found at the front desk.
CERTIFICATIONS:
2017 WHMIS & 2015 Instructor Training Certification
6 Sigma -Yellow Belt Certified
Secret Level II plus Document Safeguarding with Industrial Security-Federal Level
Intuit Quick Books Pro/Premier Professional Certificate
Ontario Health & Safety Certification – Level 1 & 2 Site-Specific Level 2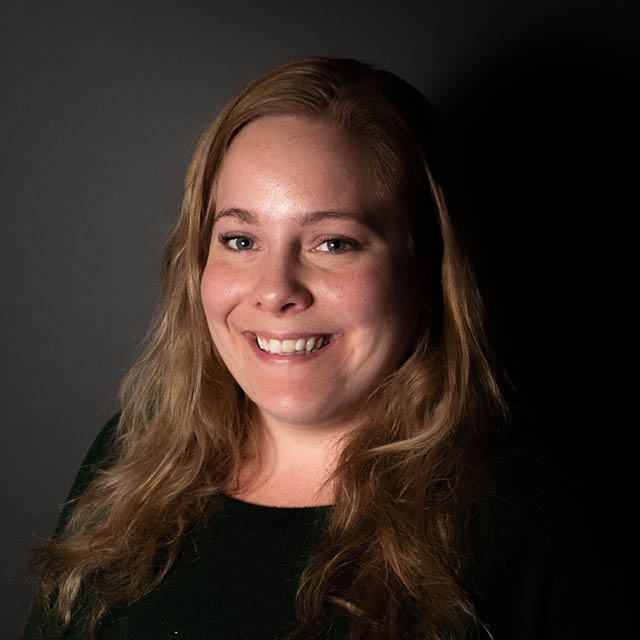 Kelly Cassell
RMT
Kelly completed her General Bachelor of Science at the University of Waterloo in 2012 and began working in the healthcare industry for the Community Care Access Center. While still having a natural interest for body health and wellness, she continued her education at Georgian College, pursuing an Advanced Diploma in Massage Therapy; receiving certification as an RMT in January of 2016. Kelly also completed a course on myofascial cupping in November 2016, along with the QST2 (Autism Therapist Certification) course in September of 2018.
When Kelly is not at the office, she enjoys volunteering her time at the Alliston and District Humane Society and spending time outdoors with her Golden Retriever, Piper.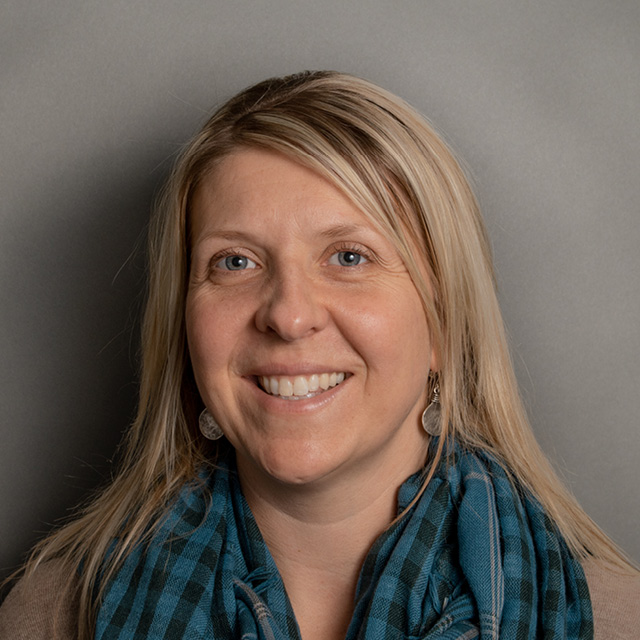 Shannon Watson
BHSc Hons Kin, RMT
Shannon graduated from St. Francis Xavier University, Nova Scotia, in 2002 with a degree in Kinesiology. She relocated to the Barrie area after living for several years in South East Asia. After returning from her travels, Shannon enrolled in the massage therapy program at Georgian College and now teaches at the college on a part-time basis. She has been an RMT in the Barrie area since 2008. She also completed a 500-hour Yoga Instructor program in Toronto in 2006. With her kinesiology background and yoga training, she has a strong belief in using remedial exercise and movement to encourage healing of the body.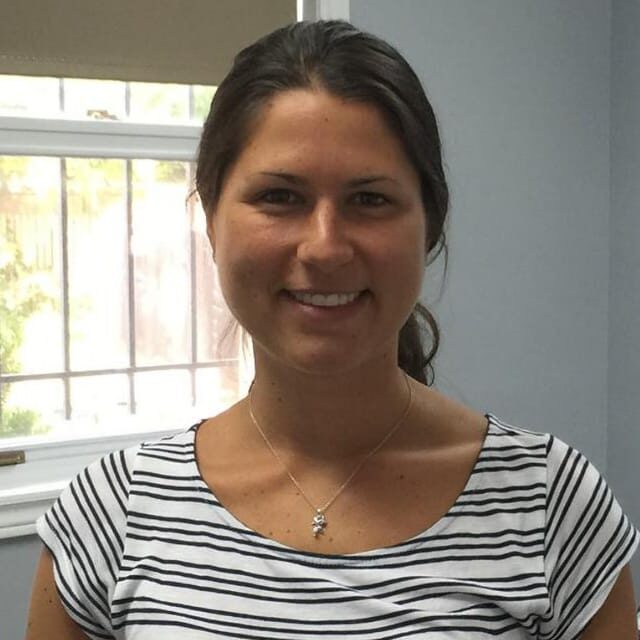 Jen Hasilo
DC, BSc Hons Nutrition, Chiropractor
Jen is a graduate from the Canadian Memorial Chiropractic College earning a Doctorate of Chiropractic in 2015. During her studies, she furthered her education through the International Chiropractic Pediatric Association (ICPA), gaining certification in prenatal and pediatric care.
Jen is a family chiropractor, providing care to individuals in all stages of life, with specialization in prenatal chiropractic care. She holds certification in the Webster Technique; a technique specifically tailored towards the needs of pregnant individuals.
Her practice has grown to include postpartum, pediatric and pelvic health care, all areas of care she is truly passionate about. Individualized care is the foundation of her practice, utilizing spinal manipulation, mobilizations, soft tissue therapy, acupuncture and active rehabilitation plans.
CERTIFICATIONS:
Perinatal Care
Webster Technique Certified
Pregnancy, Pelvic Girdle Pain & the Pelvic Floor
Pelvic Health Solutions – Management of Diastasis Rectus Abdominis
Pediatric Chiropractic Care
Segmental Spine Adjusting
Greg Lehman Reconciling Biomechanics and Pain Science
Kinesio Canada Kinesiotaping
McMaster University Contemporary Medical Acupuncture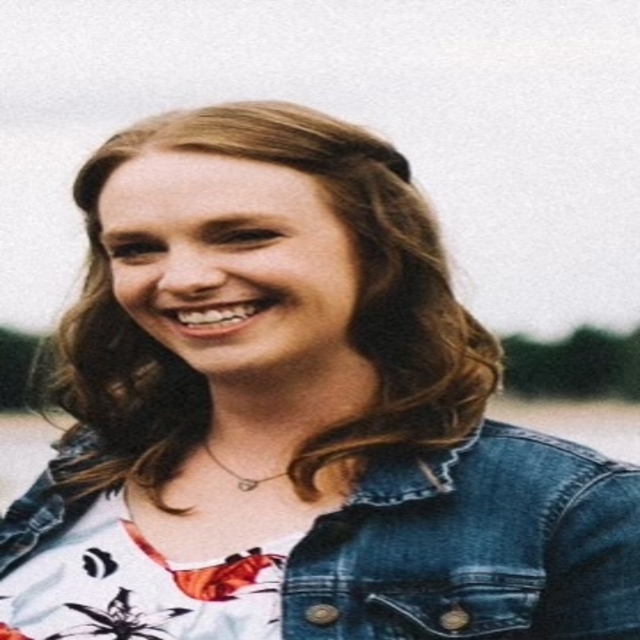 Lindsay Crowe
MSW, RSW, CPT (Child, Adolescent and Adult Therapy)
Lindsay is a Registered Social Worker with the Ontario College of Social Workers, and a Certified Play Therapist. Lindsay is passionate about supporting individuals through times of stress, challenge, transition and trauma. Lindsay works from a person-centered perspective to create a strong therapeutic alliance, in order to facilitate growth and the learning of adaptive coping tools and resources.
Therapy sessions can support: anxiety and/or depression, self-esteem, trauma, attachment concerns, adoption transitions, social skills, life transitions, and parent counseling.
TECHNIQUES & SPECIALTIES:
Eye Movement Desensitization & Reprocessing (EMDR)
Theraplay ®
Dyadic Developmental Psychotherapy
Play-Therapy Technique
Lindsay is in the clinic on Saturdays by appointment only. Prospective clients will need to book with Lindsay directly at [email protected] or (705) 890-9326.
Address
136 Bradford Street 
Barrie, ON., L4N 3B3
Clinic Hours
Mon. 9:00 a.m. – 5:00 p.m.
Tue. 8:30 a.m. – 7:00 p.m.
Wed. 9:00 a.m. – 7:00 p.m.
Thu. 8:30 a.m. – 7:00 p.m.
Fri.  8:00 a.m. – 3:00 p.m.
Sat.  Massage By Appointment
Sun.  Closed